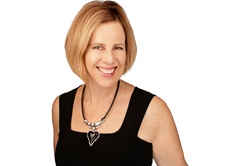 Trevor Schneider
---
Please contact a GDA agent for information.
---
Topics
Click on the topic name to see other speakers tagged with this topic.
---
Michelle Ray
Leadership & Accountability Catalyst: Acclaimed Speaker and Author of Lead Yourself First!
Select Videos
At every level of an organization, we are often tested to be the best version of ourselves. We are 100% responsible for our choices, decisions and actions. Conference attendees will learn self-leadership and accountability strategies to use long after the event ends. They will leave your event with renewed confidence and a fresh perspective regarding the definition of leadership. During this powerful, dynamic keynote, Michelle Ray reminds us of the power of personal leadership: To place "Character" above "Title". We should never underestimate ability to control our reality.

Michelle Ray, Business Keynote Speaker, Leadership Expert and Accountability Catalyst helps people and organizations to take the lead, embrace change and own their future. For more than twenty years, Michelle has presented thousands of audiences worldwide with her inspiring, engaging and enlightening messages on developing outstanding leaders, building workplace morale and the importance of self-leadership, in business and in life.

It is critical for leaders at all levels in every industry to learn to how become attuned to recognizing shifting business trends and new realities. These may be customer or market driven, or internally driven; e.g. changes in workplace demographics and/or need to embrace new processes. Michelle Ray's dynamic, interactive and content-rich presentation helps attendees learn how to anticipate rather than react to change. She provides them with practical, actionable and memorable solutions for immediate application.