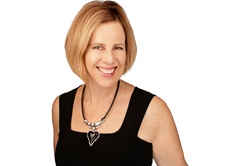 Trevor Schneider
---
Please contact a GDA agent for information.
---
Topics
Click on the topic name to see other speakers tagged with this topic.
---
Michelle Ray
Leadership & Accountability Catalyst: Acclaimed Speaker and Author of Lead Yourself First!
Born in Australia and now residing in Vancouver, Canada, leadership expert, Michelle Ray is an award-winning speaker and founder of the Lead Yourself First Institute. Michelle began her career in the media industry with one of Australia's leading broadcasting networks. She worked her way up the management ladder and was responsible for the sales revenues of 25 radio and television affiliate stations. She was subsequently hired by one of the world's largest cinema advertising contractors to lead the company's sales team and was also responsible for successfully generating record–breaking revenues during a severely depressed economic climate.
In addition to her corporate background, Michelle broadened her leadership experience during her tenure as a program director with Junior Achievement, an internationally renowned non-profit organization committed to educating future generations about business. She secured financial commitments and volunteer support from an array of corporations, facilitating enduring partnerships between youth, entrepreneurs and educators.
As an in-demand business conference speaker for the past twenty years, Michelle has delivered her powerful messages on leadership, accountability and engaged workplaces to the "C-Suites" of global corporations, academia, diverse associations, government groups, as well as front-line staff. Her client list includes notable brands such as Proctor and Gamble, Blue Cross Blue Shield, Shell, Xerox, PayPal, Qantas Airways, Price Waterhouse Coopers, Playboy Enterprises and the Federal Bureau of Investigation. Having addressed thousands of audiences across five continents, Michelle's combination of wit, masterful humor, practical content and an engaging, interactive style resonates with a diverse clientele seeking to inspire, educate and captivate the imagination of their leaders and teams.
Michelle is the author of Lead Yourself First! Indispensable Lessons in Business and in Life. She has appeared as a guest on numerous news and current affairs programs including CBC Radio, CTV, Global TV and was featured in esteemed publications such as Investor's Business Daily, The National Post, Huffington Post, BC Business and Inc Magazine. Michelle is a regular contributor for the Globe and Mail's Leadership Lab Column.
Why Michelle Ray can add value to your conference
Proven track record as a seasoned presenter at corporate and association meetings throughout North America as well as internationally since 1995
Renowned business motivational speaker for numerous annual conferences and professional development day events
Qualified as a "Certified Speaking Professional", the National Speakers Association's highest – earned designation held by less than 10% of members
From thousands of entries received, Michelle Ray reached the Top Ten Finals of "North America's Next Greatest Speaker" Contest.
Undertakes due diligence with in-depth research prior to every engagement
Consistently engages audiences with humour, passion and a powerful message
Delivers a return on investment with solid content; tailored for each client
---