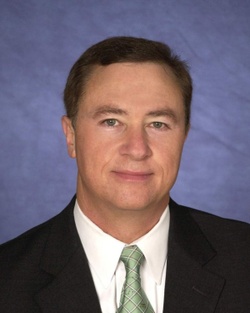 ---
Please contact a GDA agent for information.
---
Topics
Click on the topic name to see other speakers tagged with this topic.
W. Michael Cox
Former Chief Economist and Senior Vice President Federal Reserve Bank of Dallas
W. Michael Cox is founding director of the O'Neil Center for Global Markets and Freedom at Southern Methodist University's Cox School of Business. The focus of the O'Neil Center is the study of the impact of competitive market forces on freedom and prosperity in the global economy.
Dr. Cox is formerly Chief Economist and Senior Vice President of the Federal Reserve Bank of Dallas, where he served for 25 years advising the President on monetary and other economic policies. He holds the unique distinction of being the Federal Reserve System's only Chief Economist in history.
Cox is widely published in the nation's leading business press, Fed publications and academic journals. He is the author of numerous op ed articles for The Wall Street Journal, The New York Times, USA Today, Financial Times, and Investor's Business Daily and his work has appeared in numerous major newspapers and magazines worldwide.
Dr. Cox has comprehensively documented the progress in America's living standards and the mechanism which delivers it—free markets. He battles economic doomsayers in his book, Myths of Rich and Poor, nominated for a Pulitzer Prize. He has contributed to a number of public policy issues, and his research is frequently designated as required reading for Congress.
The media rely on Dr. Cox's ability to make plain sense out of difficult economic issues. He is a frequent guest on national radio, television and Internet programs, including ABC's John Stossel program, CNN, C-SPAN, Fox News, ReasonTV, Voice of America, National Public Radio and numerous talk radio programs. His YouTube video "Would You Give Up The Internet For 1 Million Dollars?" went viral in Europe and won some awards.
He is Past President of the Association of Private Enterprise Education, a CATO Institute Adjunct Scholar, Senior Scholar at the Fund for American Studies, Senior Fellow at the National Center for Policy Analysis, and a Distinguished Scholar of his undergraduate alma mater Hendrix College. His thirty nine years of university teaching include Virginia Tech, the University of Rochester and Southern Methodist University.
Dr. Cox is Chief Economic Advisor to MPACT Financial Group in Dallas, Texas. He is also President and CEO of W. Michael Cox and Associates, LLP, a Dallas-based private consulting group. Cox has received special recognition from the courts for his work in expert witness testimony.
He lives in Dallas with his wife Maria and daughter McKenna.
---