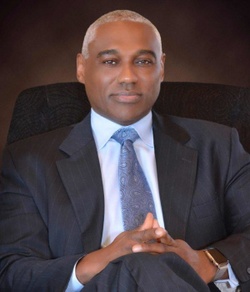 ---
Please contact a GDA agent for information.
---
Topics
Click on the topic name to see other speakers tagged with this topic.
---
Mel Parker
President and Chief Executive Officer, Take The Limits Off, LLC
Select Testimonials
"You are such a dynamic speaker! What I loved most is that what you said was employable and right on point. I also loved how you demonstrated your principles through the delivery of your keynote such as getting to know someone in order to trust them. Your experience and insights are truly remarkable!"
---
"I think what has struck me the most is that the audience was so enthralled with the power of your story, that we could have expanded your timeslot to 2-3 hours so that they get immersed more in 2-3 of the principles. The book signing was such a hit, this allowed folks one on one time to speak with you and have a moment of direct connection. Everyone in line came alive when it was their turn to chat with you and take selfies!"
---
"When Mel took the stage at Intel, as our keynote speaker, he told us, "I'm going to wow you and change your life." And no surprise, he delivered! From sharing his journey as an Airborne Ranger in the US Army to lessons in leadership from the C-suite, he was engaging and inspired the audience. Mel spoke about building trust and the importance of nurturing relationships, taking time to lower defenses and that leadership is not a title or position, it is about what you action. I continue to hear praise from Intel leaders and employees at large about the amazing impact his speech had on them."
---
"I just returned from the 40th Conference and Exposition for the National Black MBA Association. It was my first conference as Chairman of the Board of the organization. We were fortunate to have Mel as the keynote presenter at the open plenary. He certainly set the bar for the remainder of the week. He is a phenomenal storyteller. He leveraged his personal leadership journey to delivery fantastic insights into core competences that help leaders develop from good to great. His book "The Parker Principles" is a must read for aspiring and seasoned leaders and the in-person experience is certainly time well invested. I'm appreciative that he set the stage of our best conference to date and allowed me to bask in the success of an outstanding event.
---
"Mel, your session was absolutely amazing. I know the team plans on taking the actions you recommended and also reading your book. As we continue to evolve our programs for leaders, I am hopeful we will have you back in the future."
---
"Mel Parker is one of the most well-rounded keynote speakers that I have ever had the privilege of working with. Mel's personal background, military accomplishments, and corporate leadership experience allows him to connect with a wide array of individuals in a way that is both challenging and inspirational.. Mel took the time to understand the theme of our conference and customized his material to get the most impact for the audience. The audience was impressed with Mel as an individual, challenged intellectually but most of all inspired to become the best version of themselves. Mel left an indelible impact on the audience from the "neck up" and from the "neck down." I look forward to working with Mel on future opportunities.
---
"Mel has the unique ability to authentically connect with an audience and weave his amazing personal and professional experiences into a compelling and impactful presentation. I worked with Mel when he was the keynote speaker at a LEO Pharma leadership offsite at West Point, NY. Not only did Mel take the time prior to the session to understand our unique business challenges, but he also created a custom keynote presentation that was the motivational spark for the three days that followed. I would recommend Mel to any organization thats looking for a partner to bring energy and practical business insights to their leadership development programs."
---
"It was OUR pleasure to have you! Without a doubt, you delivered one of the BEST keynotes I have heard. You were certainly one of the highlights of the conference! Thank you again!"
---
"I had the pleasure of engaging Mel and recommending him as the opening conference keynote speaker for the 2019 CBRE African American Network Group (AANG) NAtional Conference. As an opening conference keynote speaker there comes a lot of pressure to energize, excite and empower, and Mel delivered above and beyond. Immediately, Mel established a connection and credibility with the audience by being authentic and vulnerable by showing the audience who he is as a person and sharing his journey. His keynote message carried on throughout the remainder of the conference… Whether it was in other sessions or during networking time, you heard conference-goers often referencing the parts of Mel's message that personally resonated with them as it related to their career journey or key executives referencing points from Mel's keynote to support their business perspective. Even today, there are some conference-goers that have communicated that they have started journaling at Mel's recommendation and are now seeing that impact of doing so... "
---
""It was great to have you last week. I was thrilled to see the level of attention and engagement during your session and the energy it created with the group was palpable. Feedback I heard from many afterwards was how great it was to have the business invest in bringing you in, how it set the management session apart from others they've attended and brought inspiration, motivation and energy to the two days. Many conveyed how they related to different pieces of your presentation based on your experiences and learning, and therefore had different takeaways unique to how they related. All in all, I believe you session will have impact for a long time to come.."
---
Mel came to speak at one of our annual JetBlue conferences, and he was absolutely fantastic. Mel has an energy that is contagious and he kept the audience 100% engaged. Mel's story is inspiring and his leadership principles are simple and elegant which makes it easy for the audience to connect. He also injects humor and fun into the session. We are already getting requests for Mel to come back to future conferences!
---
"What struck me most about your session was how universal your message is, and how you have the ability to connect with such a diverse international audience. A standing ovation! Inspirational and energizing way to kick off our annual leadership summit!"
---
"Mel has an inspiring story and a passion for developing leaders, which has made him a terrific partner for the Executive Leadership Program at Dell. He brings not only great energy, but also credibility as a leader throughout his military and corporate career. Mel also has the unique ability to connect with people, whether 1:1 or presenting to a large audience. He has been very easy to work with, and I especially appreciate that he is committed to the success of his clients. Thanks Mel!"
---
"Mel Participated in our annual executive training as our keynote speaker. Not only did Mel take the time to really get to know our team, our objectives and desired outcomes, he truly made it a point to connect with us. His presentation was not only engaging, it was meaningful, personal and incredibly authentic. Our entire team walked away feeling energized and humbled by his many accomplishments. Leadership was epitomized through his story telling that evening and we are incredibly grateful to have met Mel!
---
"Mel led a three-part Inclusive Leadership series for us that was extremely well received by our employees. His direct and engaging storytelling style captivated our audience, and his content was relevant and empowering. Those who will take the time to master Mel's leadership principles will unleash the potential to transform from managers into leaders who will have the tools needed to inspire and lead in a way that can transform organizations."
---