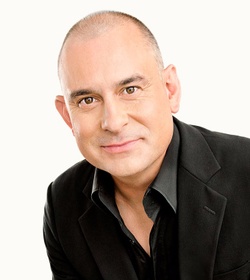 ---
Please contact a GDA agent for information.
---
Topics
Click on the topic name to see other speakers tagged with this topic.
Matt Church
Leadership Expert; Leverage, Context, and Disruption with Mind, Body, and Soul.
Matt Church speaks at conferences and runs development programs for leaders.
He is committed to helping people prepare for tomorrow by taking action today. His philosophy can be summed up in one word NEXT! What is the best next thing you can do to future proof your business or career? He is a strategic thinker obsessed with the idea of leverage. While many are painting a scary view of the future he sees one full of potential. Whether its what he writes, his direct advice to thought leaders or his conference presentations delivered to audiences around the world he communicates with deep focus, commercial clarity and a razor sharp wit on three things: removing fear and replacing it with confidence, removing confusion and replacing with certainty and mobilising people in pursuit of a better future.
Matt is one of the nations best keynote speakers. He blends inspiration, education and entertainment to create world class conference presentations. He will bring insight, challenge and hope to almost any conference agenda. His ability to take a brief, and craft a compelling message that serves a meeting agenda is second to none. Smart, funny and thought provoking.
A prolific author, his publishing history is a demonstration of his polymathic nature, and his ability to draw from this incredibly diverse sphere of knowledge means he can often shed new light on a topic which an industry has "done to death". From this space, he inspires people to think, expertly delivering key messages and weaving them together with narratives from a diverse range of sources. Many say his presentations are watershed moments in industry and business culture. He is without a doubt one of the top strategic thinkers in the world.
30 years ago Matt studies sports science at NSW university, in 1993 was voted Australian Fitness Leader of the year and was the Asia pacific master trainer for Step Reebok™, his first book written 25 years ago focused on the business of fitness, he has been helping clever people be commercially smart ever since. Believing powerfully in the idea that your commercial success is best achieved by delivering value beyond expectations. It's about understanding how you best make a difference to the human condition, however that looks. His next chapter saw him working with leaders on team performance asking the question, how do the best get better? In 2000 ABC published his Chemistry of Success™ series and Adrenalin Junkies™ became a national best seller published in 5 countries. Moving from corporate wellness to conference speaking Matt quickly rose to the top of the profession and for 15 years received every award the industry could bestow. In 2014 he was inducted into the professional speaker Hall of Fame having received the service, education and excellence awards from the professional speakers association. Globally the International Federation of Professional Speakers recognised him as one the top 21 most influential people in the industry on the planet. e-Speakers the largest industry marketplace puts him as one of the Top10 motivational speakers globally.
In 2001 Matt founded Thought Leaders™once again giving back and building on the idea that great leaders create great leaders. Realising he could only make a difference to the people he met he started to focus on developing Thought Leaders who themselves would go on to capture, package and deliver what they know so that they could go on and make a difference. It's this ripple effect that sits as the central metaphor behind Matt's life and the thought leaders logo. Once again focusing on the commercial value exchange he helps consultants get their value proposition right and in 2012 he and his business partner Peter Cook created a business school that realised the ideal of being inspired by the company you keep. The Thought Leaders tribe is an exceptional group of people, last year alone 17 of the 19 non fiction business books published by Wiley in Australia were thought leaders.
A dedicated family man Matt lives on Sydney's northern beaches, is restoring a 1962 trawler called sweet potato and is always planning what's next.
---