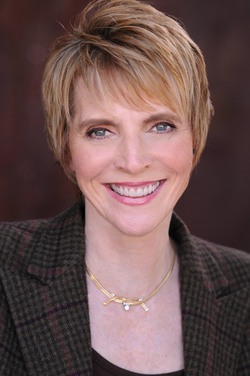 ---
Please contact a GDA agent for information.
---
Topics
Click on the topic name to see other speakers tagged with this topic.
Marti MacGibbon
Humorous Inspirational Speaker, Nationally Award-winning Author
Marti MacGibbon's life story is like a Hollywood thriller, Lifetime Movie and Romantic Comedy all rolled into one. Marti was one of the first women to work as a laborer in the Texas oilfield. She set off explosives with a seismic exploration company, then switched to surveying, staking oil wells. Her spontaneous sense of humor led to a career in standup comedy in the 1980s, where she shared the stage with comedy legends Sam Kinison and Bill Hicks.

After moving to California and landing a scheduled appearance on the Tonight Show, Marti became entangled in an abusive relationship, drug addiction, and desperation. She wound up trafficked to Tokyo and held prisoner by Japanese organized crime figures, but escaped with the help of a Hong Kong smuggler. The tragedy Marti experienced left her traumatized and homeless, but she used positive visualization, relentless resiliency and hard work to turn her life around.

She quit drugs, and embarked on a journey of laughter and healing. Restarting her professional standup comedy career, Marti toured the U.S., appearing in clubs and colleges, and her solo show, Men and Mayhem, earned critical acclaim from the L.A. Weekly. Marti obtained education in chemical dependency studies and now holds five professional certifications in addiction treatment. She is a Gorski-certified relapse prevention specialist, and has worked with special populations such as combat veterans and chronically homeless veterans.

Today, Marti is a nationally recognized inspirational speaker, and author of the nationally award-winning, bestselling memoir, Never Give in to Fear: Laughing All the Way Up from Rock Bottom, a gritty and humorous account of her journey through addiction that inspires recovering addicts, their families, and anyone who enjoys a gripping story of the triumph of the human spirit. As a national advocate for human trafficking victims and survivors, Marti has shared her expertise at the White House, the U.S. Department of State, the Department of Health and Human Services, and the Office for Victims of Crime.

Marti's been interviewed in Entrepreneur, Investors Business Daily, on ABC-TV, CBS-TV, FOX-TV, and numerous radio shows. Articles she wrote have appeared in over 150 magazines, such as Business Partner, Pharmacy Week, Today's Insurance Professionals, Wellness Magazine, Leadership Excellence, About Families, and The Pulse Legal Publications. She is a member of the National Speakers Association, and is recipient of the IAIC's 2015 Lifetime Recovery Advocate Award, for outstanding accomplishments in support of recovery and reducing the stigma surrounding addiction, mental illness, homelessness and human trafficking.
---