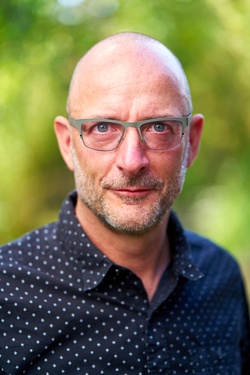 ---
Please contact a GDA agent for information.
---
Topics
Click on the topic name to see other speakers tagged with this topic.
---
Mark Barden
Author and Brand Expert, Partner at eatbigfish.
Mark Barden is the co-author of the inspirational book A Beautiful Constraint: How to Transform Your Limitations Into Advantages, and Why It's Everyone's Business Now (Wiley, 2015).
For the last 10 years he has studied, worked at, or consulted with some of the most successful and iconic Challenger brands, including big ones like Audi, Callaway, Kodak, Pepsi, and eBay; and has helped launch some new ones, like Own in skincare and Lark in personal technology.
His career has seen him sell Guinness pub to pub, run the berm at Nike, sell cars for Saturn, start his own ad agency to launch Yahoo!, win "Best direct response campaign in America," and help take a dot com public, before watching it crash and burn. He's also worked as a carney, has accidentally vacationed with Robert De Niro, and once warmed up a crowd for Ellen De Generes.
In addition to strategy consulting, Mark is an engaging speaker and outstanding facilitator, skilled at getting groups to breakthrough solutions. If you want to get the heart of the matter, Mark will get you there.
Mark hails from the U.K but has lived in the US since 1993, having gone native and married one of the locals. He lives in Larkspur, Marin Co., with his wife Doris and two daughters.​
---