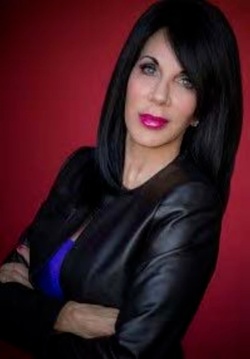 ---
Please contact a GDA agent for information.
---
Topics
Click on the topic name to see other speakers tagged with this topic.
---
Loretta Malandro
Communication expert
Known worldwide as a top communication expert, Loretta Malandro is President and CEO of Malandro Communication Inc. She leads an organization with over 20 years' experience working with corporations worldwide in achieving excellence through people. Executives and leaders whose mission is to lead a great company, not just a good one, engage Malandro for building sustainable alignment, personal accountability and ownership required for extraordinary performance.
A dynamic keynote speaker, Loretta captivates, educates and inspires people to excel at their highest levels. Her belief in skill-based learning is evident in everything she develops and delivers. Her programs and keynote messages are packed with content, skills, and important leadership principles. Active audience participation and demonstrations keep everyone fully engaged while learning new skills.
Dr. Malandro and her team of experts work with companies of all sizes to develop a common language, communication and leadership skills, and enduring principles required for high performance. The Malandro technology, a highly structured and proven process, quickly mobilizes people to proactively lead change, collaborate, and produce unprecedented results. Malandro's technology helps clients improve earnings through increased organizational efficiency and effectiveness as a result of collaborative, aligned and energized people.
Dr. Malandro's credentials include earning her Ph.D. degree in Communication Theory and Research from Florida State University, and completing her undergraduate work at Kent State University. She served on the faculty at both Florida State and Arizona State Universities. Loretta also served as the Director of Communication and Professional Development in the newspaper industry. She was on the first International Debate Team sponsored by the United States Government to compete throughout the former USSR, debating in the Russian Language. She is the author of numerous landmark books, articles, video and audio learning programs.
---