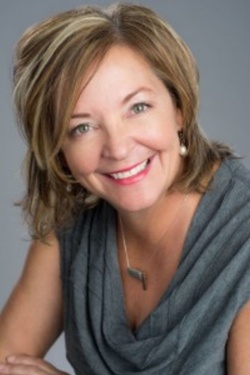 ---
Please contact a GDA agent for information.
---
Topics
Click on the topic name to see other speakers tagged with this topic.
---
Linda Edgecombe
Leadership and Change Expert, Award-Winning Celebrity Humorist, Hall of Fame Speaker
Linda's promise is simple: To deliver programs that Create Powerful Shifts, Inspired, Energized and Accountable Professionals who show up everyday ready to, as her mom used to say, "set the world on fire". Oh and she promise's it will be a heck of a good time. Maybe the best laugh they will have had in a long time. She believes a laugh is worth more than a thousand words and it has the power to change the way people feel, think and take action!
"A Day without laughing is a day wasted!"
As an award winning Celebrity Humorist Speaker, Trainer and Consultant. For the past 25 years, Linda's footprint is seen and experienced around the world. Her mission is to get people Fired up and Ready to Shift or Get off the Pot!
The Top 60 Motivational Speakers in the World includes Linda Edgecombe.
Her non-BS approach is refreshing, engaging and relevant. Linda's latest book and Ted Talk. "Breaking Busy – Finding Peace in the Chaos" is a game changer for those who want to step off the treadmill. Change has never been this painless! She energizes every room as she leads people to loosen up, lighten the load and laugh. Linda has been featured in the Wall Street Journal as an expert in "Shifting Perspectives". Her messages are as welcome as a deep belly laugh and as profound as an honest look in the mirror.
2020 has been a shift-changer for most of us, including Linda. She has created a studio in her home where she has been delivering powerful virtual presentations supporting dozens of Corporations and Associations across Canada and the US.
---