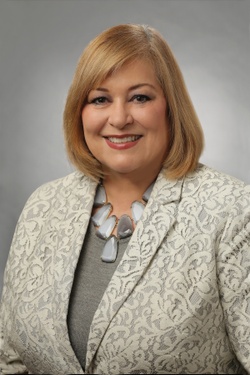 ---
Please contact a GDA agent for information.
---
Topics
Click on the topic name to see other speakers tagged with this topic.
---
Photos
Click on the image to view a high res version.
Libby Sartain
Human Resources Thought Leader From Southwest Airlines and Yahoo
Libby Sartain, SHRM-SCP, SPHR is now an active business advisor and Independent Board Director after a distinguished 40-year career in human resources.
As CHRO of both Yahoo! Inc. and Southwest Airlines, Sartain led significant business transformation initiatives as a member of executive leadership teams and guided global human resources efforts focusing on attracting, retaining, and developing employees. Her focus has been growth companies where she developed employment brand strategies that helped grow the workforce exponentially while establishing company reputation as a leading employer of choice. Both Yahoo and Southwest were listed on the Fortune 100 Best Companies To Work For in America and the Fortune 500 during her tenure.
Sartain serves on the Boards of Directors of ManpowerGroup (NYSE: MAN) and AARP. She was a director of Peet's Coffee & Tea, Inc., (NASDQ: PEET) from 2005 to 2012, and Shutterfly Inc.(NASDAQ:SFLY) from 2016 to 2019. She is Chairman of the Board of the AARP Foundation and Immediate past Chairman of the SHRM Foundation. She advises several start-ups and Fortune 500 organizations on HR, Employer Branding, Talent Management, product and go-to market strategies.
Sartain served as Chairman of the Board of the Society for Human Resource Management in 2001 and was named fellow of the National Academy of Human Resources in 1998, and served as a Trustee for 19 years. Human Resources Executive named her as one of the 25 most powerful women in HR in 2005.
In 2020, she was honored by the National Association of Corporate Directors (NACD) in the Directorship 100 and is an NACD Governance Fellow.
She holds an MBA from the University of North Texas and a BBA from Southern Methodist University.
Sartain co-authored: HR from the Heart: Inspiring Stories and Strategies for Building the People Side of Great Business, AMACOM, Brand from the Inside: Eight Essentials to Connect Your Employees to Your Business, Jossey-Bass, and Brand for Talent: Eight Essentials to Make Your Talent as Famous as Your Brand, Jossey-Bass. She contributed to and edited The Chief HR Officer: Defining the New Role of Human Resource Leaders. Recent e-Books include Cracking the Culture Code with Brent Daily and The Rise of HR: Wisdom from 73 Thought Leaders with Dave Ulrich and Bill Schiemann. She is a frequent speaker and is often quoted as a thought leader in human resources in the business Media.
---