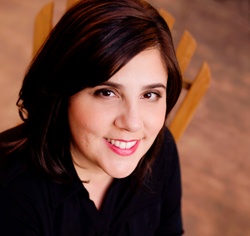 ---
Please contact a GDA agent for information.
---
Topics
Click on the topic name to see other speakers tagged with this topic.
---
Leah Weiss, PhD
Author; Stanford Professor and Researcher; Expert on Burnout, Mindfulness, Soft Skills, Compassion, Self-Compassion, and Purpose
Leah Weiss, Ph.D. is a researcher, lecturer, consultant, entrepreneur, and author. She teaches Compassionate Leadership at the Stanford Graduate School of Business, where she created the perennially waitlisted course "Leading with Mindfulness and Compassion." She is a principal teacher and a founding faculty member of Stanford's "Compassion Cultivation Program," conceived by the Dalai Lama. She is also the co-founder of Skylyte - a company that specializes in using the latest neuroscience and behavior change to empower high-performing leaders and managers to prevent burnout for themselves and their teams.

Her first book, "How We Work: Live Your Purpose, Reclaim Your Sanity, and Embrace the Daily Grind" (HarperWave) focuses on developing compassionate and soft skill-based leadership while also offering research-backed actionable steps towards finding purpose at work. It has currently been translated into 7 different languages. Her latest book, "Bhavana: The Thai secrets of everyday resilience," came out in the U.K. at the end of May 2019.
Leading with Mindfulness and Compassion. This is the title of Leah's perennially waitlisted course at Stanford's Graduate School of Business, where she is a lecturer. In her presentations as in her course, Dr. Weiss combines the benefits of advanced academic research with deep training in mindfulness meditation to help leaders improve their working relationships and bring purpose and productivity to their organization.
How We Work. Based on her popular course, Leah's book How We Work shows us how to listen to the negative emotions we experience in the workplace in order to sharpen our abilities and find satisfaction in our work, negotiate work/life respect and increase grit. Of the book, the Dalai Lama himself said: "I believe that Dr. Weiss's book, in combining such insights with science and good business practice, offers an effective mindfulness-based program that many will find helpful."
Credentials. Dr. Weiss consults for the Stanford Institute for Innovation in Developing Economies at the Stanford Graduate School of Business, for the Omidyar Group's 21st Century Leadership Initiative, for Google, the VA, and a host of other organizations. Leah has completed the traditional Tibetan Buddhist teacher-training curriculum in four silent, cloistered one-hundred-day meditation retreats, one six-month retreat, and dozens of week-long retreats.
---