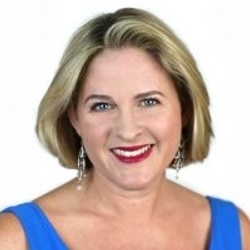 ---
Please contact a GDA agent for information.
---
Topics
Click on the topic name to see other speakers tagged with this topic.
---
Kirsty Spraggon
Courage, Mindfulness & Legacy & How TRUTH is at the core of all.
There are very few speakers who are truly capable of creating meaningful & lasting CHANGE. Why not give your audience more than just fleeting inspiration? Kirsty's work gets to the core of what inhibits true growth & she understands what it is that drives human behavior towards positive change.
What you will get with Kirsty is a bespoke keynote. No talk is the same as no audience is the same. With over a decade of speaking on stages all over the planet, Kirsty brings a depth of knowledge when it comes to what engages an audience. She creates an experience that captures their hearts & minds from the moment she sets foot on stage to the moment she steps off.
Her powerful storytelling abilities allow her to connect deeply and quickly with your people as she shares her own truth, with courage & bravery. As someone who has braved the path to change - not once, but many times before on her own journey, she has the powerful capacity to hold space for the human experience
A few facts about Kirsty;
• She has been featured in Fox Business, Women's Health, The Huffington Post, Forbes, The Today Show and more.
• Her mantra is DIG DEEP & LIVE BRAVE.
• In her early career, she was in the top 0001% of real estate agents worldwide & awarded the 'Hall Of Fame'.
• She has traveled & explored over 40 countries & studied with healers & Mayan shamans.
• Her talk show KirstyTV has been seen by almost 3 million in 120 + countries.
• Kirsty TV episodes nominated for two PRISM awards by the Entertainment Industry Council.
Kirsty is a go-to person for those wanting clarity, perspective & a dose of TRUTH delivered with a little tough love when needed to push attendees out of their comfort zone & empowering attendees in a lasting meaningful way.
---