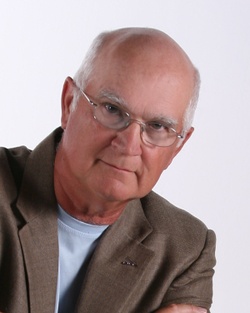 ---
Please contact a GDA agent for information.
---
Topics
Click on the topic name to see other speakers tagged with this topic.
---
Lt. Colonel Kevin Sweeney
Featured
Decorated Combat Pilot Turned Fortune 50 Executive
Select Testimonials
"Kevin got a standing ovation from a group of educators-that's incredible. I've been doing this conference stuff ten years or more, and I've never seen that happen."
---
"I want you to know that the final keynote at CBITS this year was by far the best I have ever heard! Talk about motivation! I was sitting on the front row and several times felt as if my mouth was wide open-he just 'drew' me into his presentation!!!"
---
"The value you brought to Spectrum was magnificent. Your ability to mingle with our people before your presentation was superb and after mingling with our people the knowledge gained you effectively included in your presentation to make it directly applicable to the needs of Spectrum Pharmaceuticals. I thank you for that."
---
"I consider (Kevin Sweeney's flight) the finest piece of airmanship, to have occurred during the entire Gulf War."
---
"You told my people exactly what I wanted them to hear...I knew your speech would be good, but your ending was above good!!!" Jim Goetz, CIO Convergys
---
"I have been managing meetings and conventions for thirty years. You are exceptional!! What impressed me the most about your presentation is how extremely well you connected with the individuals in the audience. Your obvious strength of character made us want to listen; then once you grabbed our attention, you showed us how WE could make genuine changes in our daily lives. All before you wowed us with the climax...the rest of the story."
---