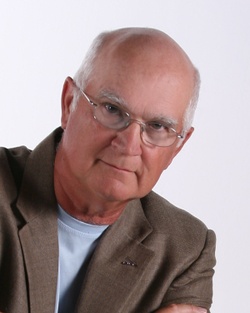 ---
Please contact a GDA agent for information.
---
Topics
Click on the topic name to see other speakers tagged with this topic.
---
Lt. Colonel Kevin Sweeney
Featured
Decorated Combat Pilot Turned Fortune 50 Executive
Are you looking for a way to encourage your team and teach them how to excel under pressure while achieving exceptional results?
During his presentation, Kevin teaches people how to have:
Exceptional results when the heat is on
Confidence and performance under pressure
Decisive and effective leadership
Courage to overcome obstacles as they arise
Cohesive teamwork to utilize the strengths of each person in the group
Precise communications and the ability to follow directions with exactness
Laser beam focus to improve productivity
Kevin Sweeney is the only person to successfully land a KC-135, the military version of the Boeing 707 four engine jet, after two of the four engines were ripped completely off the airplane while on a night combat mission in the Gulf War. This challenging experience taught him to think on his feet and be highly flexible, which means that he will quickly make adjustments to his presentation to be sure that your audience is receiving the most applicable information possible.
The unique life experiences of Kevin Sweeney have molded him into an inspirational speaker, allowing him to effectively motivate members of any organization. Through his presentation, people learn how to shine during the tough days by using specific techniques, helping them to maintain a calm composure when faced with a change and/or a challenge.
A captivating storyteller and inspirational icon, Kevin shares a wealth of experience about the tools necessary for excelling when the heat is on! He adapts his presentations to match the needs of the audience, and each person will walk away with a renewed hope and increased motivation to be a decisive leader. He teaches audiences how to be the "go-to" person in the organization, so that they can become the teammate their customers, clients, and colleagues covet.
Experience Highlights:
Experienced Fortune 50 Executive
Combat pilot decorated with the Distinguished Flying Cross
Military leader in combat conditions
1st Team All-Conference collegiate athlete and teammate
Well eduacted with two Bachelor's Degrees and an MBA
Author of two books
Business school university instructor
Proud to be a dad and grandpa
Kevin inspires audiences with his unique insights into leadership, teamwork, and how to position yourself to perform under pressure. Many speakers just talk about principles, but Kevin has personally experienced and been through the things he talks about.
He has been a requested guest on over 450 radio stations in the United States and Canada. He spent 23 years in the Air Force and Air National Guard, attaining the rank of Lt. Colonel. The story of his combat mission team was featured in Reader's Digest, and the story was also shared on the A&E channel titled "Wings Over the Gulf."
He is also the author of two books:
Pressure Cooker Confidence: How to Lead When the Heat is On
Conversations with the Colonel: Lessons in Life, Leadership, and Wisdom
---