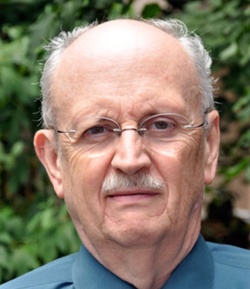 ---
Please contact a GDA agent for information.
---
Topics
Click on the topic name to see other speakers tagged with this topic.
Ken Bain
Author Of 'What The Best College Teachers Do'
Ken Bain spent much of his academic career at Vanderbilt, Northwestern, and NYU, before becoming Provost and Vice President for Academic Affairs, and Professor of History and Urban Education (National Center for Urban Education), University of the District of Columbia, a post he left in July 2013. He was the founding director of four major teaching and learning centers: the Center for Teaching Excellence at New York University, the Searle Center for Teaching Excellence at Northwestern University, the Center for Teaching at Vanderbilt University, and the Research Academy for University Learning at Montclair University. In the 1970's and early 80's he was Professor of History at the University of Texas--Pan American, where he also served as director of that school's University Honors Program and as founding director of the History Teaching Center, a pioneering program sponsored by the National Endowment for the Humanities to promote greater collaboration between history teachers on the secondary level and university and college research historians. From 1984 to 1986, he served as director of the National History Teaching Center, which had a similar mission on the national level.
His now classic book What the Best College Teachers Do. (Harvard University Press, 2004) won the 2004 Virginia and Warren Stone Prize for an outstanding book on education and society, and has been one of the top selling books on higher education. It has been translated into twelve languages and was the subject of an award-winning television documentary series in 2007. The sequel, What the Best College Students Do, also from Harvard University Press, won the Virginia and Warren Stone Prize in 2012, and has become an international best seller.
He has won four major teaching awards, including a teacher-of-the-year award, faculty nomination for the Minnie Piper Foundation Award for outstanding college teacher in Texas in 1980 and 1981, and Honors Professor of the Year Awards in 1985 and 1986. A 1990 national publication named him one of the best teachers in the United States. He has received awards from the Harry S Truman Library, Lyndon Baines Johnson Library, the Ford Foundation, the National Endowment for the Humanities, and the International Studies Association, among others. He is currently completing his third book on U.S. relations with the Middle East (The Last Journey Home: Franklin Roosevelt and the Middle East). He is also working on three books in the "Best" series: What the Best College Administrators Do, What the Best Online Teachers Do, and What the Best K-12 Teachers Do.
---