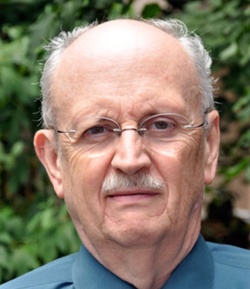 ---
Please contact a GDA agent for information.
---
Topics
Click on the topic name to see other speakers tagged with this topic.
Ken Bain
Author Of 'What The Best College Teachers Do'
Ken Bain, an award-winning teacher and writer, is the author of What the Best College Teachers Do (Harvard University Press, 2004), which won the 2004 Virginia and Warren Stone Prize for an outstanding book on education and society, and has been one of the top selling books on teaching and learning. It has been translated into twelve languages and was the subject of an award-winning television documentary series in 2007. The sequel, What the Best College Students Do, also from Harvard University Press, won the Virginia and Warren Stone Prize in 2012, and has become an international best seller.
Ken is an historian whose books in that area focus primarily on mid 20th century US political history, and include The March to Zion and the forthcoming Last Journey Home: Killing Roosevelt. He founded teaching centers at four major universities (Vanderbilt, Northwestern, NYU, and Montclair State), served as a professor of history for more than thirty years (winning several teaching awards), and held various administrative posts, including vice provost and provost. He has given invited workshops or lectures at over six hundred schools and events--in the United States, Canada, Mexico, Central and South America, Europe, Asia, Africa, and Australia. He has worked with elementary and secondary schools, universities and colleges, and has served as a special consultant with various governments (including the European Union) and with institutions around the world.
---