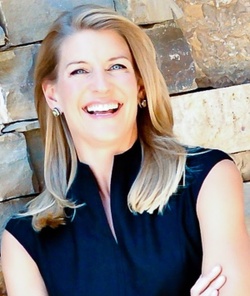 ---
Please contact a GDA agent for information.
---
Topics
Click on the topic name to see other speakers tagged with this topic.
Kate Geagan
America's Green Nutritionist

One of America's most recognized nutritionists, Kate is an award-winning dietitian who has helped millions fall in love with food that powers a vibrant, high energy life. Called "a global thought leader in her field" by Discovery Health of South Africa, Kate is the author of Go Green, Get Lean: Trim Your Waistline with the Ultimate Low Carbon Footprint Diet (Rodale). Kate is at the forefront of a national transformation in the way we think about the food on our forks, empowering thousands of people around the globe each year to build cleaner, better diets that unlock resilient health in both their bodies and our world.
Kate has been invited to share her unique and inspiring messages about the deep connections between a healthy diet and a healthy world with professional, executive and consumer audiences worldwide. A sought after media expert, Kate served on the Medical Advisory Board Member of the Emmy Award Winning The Dr. Oz Show from 2012-2015, where she also appeared as a nutrition expert over 2 dozen times. In 2014 she was named Outstanding Nutrition Entrepreneur of the Year by the Academy of Nutrition and Dietetics (Nutrition Entrepreneurs Practice Group), and in 2013 was named "One of the Top 10 RDs Making a Difference in the US" by Today's Dietitian Magazine.
With a passion for helping people find their "Flow" Kate has spent over a decade as a master keynoter on executive performance for executive teams, companies, and women's groups. She has empowered audiences at some of America's top companies and global brands to find their highest levels of energy, performance and health, including Honeywell International, Amgen Pharmaceuticals, GE Aircraft, Goldman Sachs, Citistreet, YPO, Kaiser Permanente, The Hain Celestial Group, White Wave Foods and more. In 2013, US Airways featured Kate in their in-flight audio entertainment, where she reached millions with her top fueling strategies for executive energy on the road. Her unique blend of real world success with top performers, her own experiences as a mom of 2, and the latest science on human performance create an unforgettable event delivered with a healthy dose of humor and fun.
Kate has spent over 15 years mastering the art of messaging that inspires action. This is why folks like Dr. Mehmet Oz and Katie Couric have invited Kate back time and time again-because they trust her to deliver exceptional, compelling nutrition that hits home with viewers. Kate currently serves on the Council of Directors for The True Health Coalition (a global enterprise founded by Dr. David Katz, also Founding Director of Yale University's Prevention Research Center, acclaimed Dan Buettner, National Geographic Fellow and Author of the International Bestseller Blue Zones) as an Advisory Board Member for Kiwi Magazine. She also currently serves as an Academic Advisor to Clif Bar and a Advisory Board Member for Earth's Best Organic Baby Food.
---