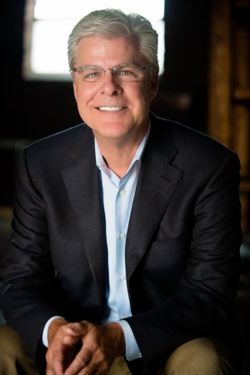 ---
Please contact a GDA agent for information.
---
Topics
Click on the topic name to see other speakers tagged with this topic.
---
Photos
Click on the image to view a high res version.
Joe Calloway
Expert on Business Performance & Improvement
Joe Calloway helps leaders, owners, and entrepreneurs make great companies even better. He helps organizations focus on what is truly important, inspires new thinking about challenges and opportunities, and motivates people to immediate action.
Joe is the Executive In Residence at Belmont Univeristy's Center For Entrepreneurship. He is a business author, consultant and speaker whose client list reads like an international Who's Who in business, ranging from Coca Cola and Verizon to Cadillac and American Express. Joe also works with small to mid-sized business groups including franchisees, medical practices, law firms, and a range of professional services groups.
Joe is the author of Be the Best at what Matters Most and five other ground-breaking business books including Becoming A Category of One: How Extraordinary Companies Transcend Commodity And Defy Comparison, which received rave reviews from The New York Times, Retailing Today, Publishers Weekly and many others.
His newest book is Magnetic: The Art of Attracting Business.
Joe's business experience includes having owned a restaurant in Nashville, and he is currently serving as Advisor on Business Development with Gilson Boards, a snowboard design and manufacturing company based in Pennsylvania.
Joe has presented at business conferences in countries around the world including Italy, Sweden, South Africa, England, Swaziland, Canada, Mexico and throughout the Caribbean.
Joe is a popular speaker for business meetings and events, and although he has been inducted into the Speakers Hall of Fame, he doesn't do traditional "speeches." Instead, Joe actively engages people in highly interactive keynotes and workshops that challenge assumptions and create new ways of thinking.
Joe lives in Nashville with his wife Annette, and their daughters Jessica and Cate.
---