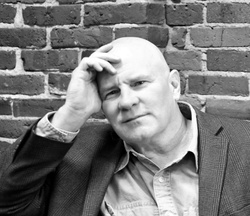 ---
Please contact a GDA agent for information.
---
Topics
Click on the topic name to see other speakers tagged with this topic.
---
Photos
Click on the image to view a high res version.
Jim Bouchard
Human-centric Leadership for Productivity and Profitability!
By his own admission, Jim Bouchard should have been dead or in jail - many times over.
Through martial arts, Jim Bouchard transformed himself from dropout to Black Belt, and later to Sensei. From drug addict to successful author, leadership expert and international speaker. From "Loser" to "Leader".
In over 25 years of teaching Jim has helped hundreds of people transform themselves into Black Belts, and thousands more discover their best selves.
Jim Bouchard is a Leadership Activist, and founder of The SENSEI LEADER Movement™. He provides interactive keynotes and leadership programs for corporate and conference audiences around the world. Jim is a seasoned media guest, and appears regularly on TV and radio, including such programs as BBC Worldview and FOX News.
He hosts Walking The Walk, a leadership podcast highlighting compassionate, engaged leaders from all areas of business, diverse cultures and experiences.
He is a 2004 inductee to the U.S. Martial Arts Hall of Fame and was twice featured in "Inside Kung Fu" magazine.
Jim is a volunteer mentor for incarcerated youth, an obsessive golfer and surf guitar player. In 2016 Jim was nominated to run for Congress.
---