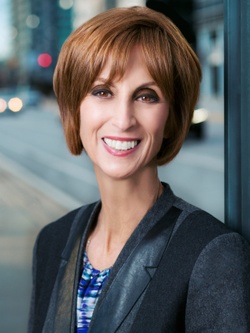 ---
Please contact a GDA agent for information.
---
Topics
Click on the topic name to see other speakers tagged with this topic.
---
Jennifer B. Kahnweiler, Ph.D.
Champion of Introverts, Global Speaker and Author
Select Testimonials
Jennifer is an awesome partner when it comes to creating an engaging, well-informed, and practical learning experience on any number of topics. We've leveraged Jennifer twice, both times in the areas of leadership and introversion, and each time her adaptable and effective style led to an engaged audience who felt they had actionable and practical tips for enhancing their leadership effectiveness. She's dynamic, easy-to-work with, and superbly knowledgeable.
---
Jennifer presented to our audience of 450 executives, and it was a smash hit. I heard many favorable comments from attendees, and she was swarmed afterwards with questions, comments, and eager book buyers. Next time she will bring more books because they sold out!
---
Jennifer was a keynote speaker for our organization and received high marks from our staff. In fact, she was rated in our top five presenters since the inception of our program in 2013. In her presentation, she shared practical tips about introverts working with extroverts (and vice-versa) to produce extraordinary results. Our staff appreciated her tips and stories, and really related to her messages. I would highly recommend Jennifer.
---
truly enjoyed your class and it has had a significant impact on me, both professionally and personally. An introvert my whole life, I have often felt like I've had to conform to an extroverted business (and social) world. You and your class have provided validation that introverts can be strong leaders and have given me permission, so to speak, to focus on and cultivate my introverted leadership style, rather than conforming to the traditionally extroverted "norm." And for that, I cannot thank you enough.
---
Jennifer is an exceptional keynote speaker and her expertise on working relationships between introverts and extroverts is on point! Her presentation style is very engaging and interactive. The scenarios and suggestions she provided were thought-provoking, practical, and well-received by our staff. We loved her! If you are looking for leadership and guidance to improve staff engagement and develop strong team-building skills, Jennifer would be a great choice for a keynote speaker and workshop facilitator. Five stars for Jennifer!
---