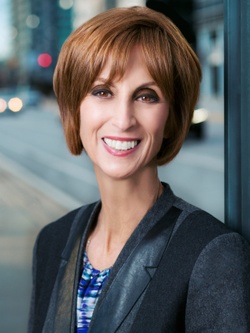 ---
Please contact a GDA agent for information.
---
Topics
Click on the topic name to see other speakers tagged with this topic.
---
Jennifer B. Kahnweiler, Ph.D.
Champion of Introverts, Global Speaker and Author
Jennifer B. Kahnweiler, Ph.D., CSP, is a global speaker and bestselling author hailed as a "Champion of Introverts." Her books, The Introverted Leader: Building on Your Quiet Strength and Quiet Influence: The Introvert's Guide to Making a Difference have sold over 60,000 copies and been translated into 15 languages. Her newest book is The Genius of Opposites: How Introverts and Extroverts Create Extraordinary Results Together. Jennifer has spoken at hundreds of organizations including GE, AT&T, NASA, Freddie Mac, Boeing, CNN, the CDC and the U.S. Embassy in Vietnam. She is a fifteen year faculty member of the American Management Association and was the "Madrina" (Godmother) speaker at the Universidad Americana's Commencement in Paraguay. She has keynoted at companies in Australia, Spain and Germany. Jennifer has also written for The Wall Street Journal and has been featured in The New York Times, Forbes, Bloomberg Business Week, the Wall Street Journal, and was quoted for a cover story in Time Magazine. She is a Certified Speaking Professional (CSP), granted to only 8% of the National Speaker's Association and has played leading roles in publisher Berrett-Koehler Author's Co-op including as chair of the Global Task Force.
---