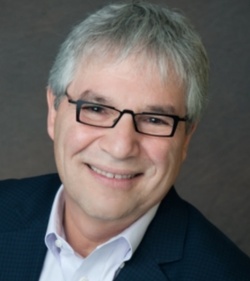 ---
Please contact a GDA agent for information.
---
Topics
Click on the topic name to see other speakers tagged with this topic.
---
Jeff Tobe
Customer Experience Expert, Innovation and Creativity Guru, Employee Engagement Engineer
Select Testimonials
Jeff addressed 1200 volunteer chapter leaders from around the world at our Project Management Institute LIM in Orlando. He was one of the best received speakers we have ever had as he connected with every single person in that audience. HE EVEN WROTE A BOOK specifically for project managers prior to the event! Jeff is easy to work with, incredibly professional and goes out of his way to help you put "seats in the seats".
---
There he was, Jeff Tobe, one of the most dynamic and thought-provoking speakers I've ever encountered, was delivering his presentation on "Coloring Outside the Lines: Creating a New HR Experience". Besides finding myself laughing and occasionally clapping at Jeff's anecdotes, I learned from him some brilliant, novel perspectives
---
For the first time ever, we brought in an outside speaker to a very special event--our Order of the Arrow lodge advisors conference. Jeff Tobe was incredible! The feedback we have received from what is typically a VERY critical group included, "I can't believe the time went by so quickly" to "I can use some of his strategies as soon as I get back home" to "You HAVE to bring him back!" Thanks Jeff for making me look like a hero!
---
No matter which program he is presenting, Jeff Tobe is energetic, humorous and insightful all at the same time. To keep our diverse group of technical services people engaged for 2 hours is a feat unto its own!
---
As you know, I bring in speakers 8 times each year for the past 15 years or so. Rarely do I have somebody who my group of very fussy CEO's really "get". They got it! Working with them on being creative when it comes to the customer experience was incredibly well-received and I thank you for that. Speakers like you make my job a lot easier!"
---
Jeff …. Just want to follow up and tell you how much I appreciated your presentation and your work with my senior managers. After having seen you at CMAA, I knew you would be a perfect fit for our "Best in Show" theme. Having 'interviewed' many of our people beforehand was brilliant and the customization you did for us was unprecedented. Thanks also for being so easy to work with. We are meeting Friday to design our "Post Jeff" action plan
---
We are now COLORING OUTSIDE THE LINES! Jeff spoke to our national sales conference of 1500 representatives who typically work from their homes and are striving to be more successful in their own direct sales businesses. He hit a home run! His extensive pre-engagement research included attending house parties with TWO of our representatives, numerous meetings with other reps, and telephone calls with our management team.
---