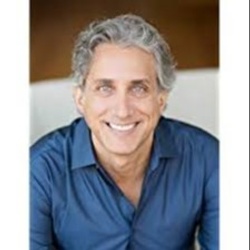 ---
Please contact a GDA agent for information.
---
Topics
Click on the topic name to see other speakers tagged with this topic.
Jeff Leitner
Founder of Unwritten Labs, Social Innovator, Researcher, Author, Teacher
Jeff Leitner is an experienced social innovator and expert on engineering social change.

He is Innovator in Residence at the University of Southern California, housed in the world's largest school of social work. There, he facilitated design and development of the nation's first doctorate in social innovation; the nation's first graduate school of nursing to fully integrate social determinants of health; and a graduate fellowship in social innovation.

Leitner led developed of the first methodology for leveraging social norms to effect social change, which is now taught in universities and training programs in business, healthcare and social sector leadership.
He is a fellow at New America in Washington, D.C., author of See Think Solve: A Simple Way to Tackle Tough Problems, and speaker and facilitator on the organizational and larger social influence of unwritten rules. He was the inaugural Innovator in Residence at the University of Southern California, founder of Insight Labs, and co-founder of the award-winning UX for Good, has worked to create change for governments, such as the U.S. Department of State and NASA; corporations, like Starbucks and Panera; institutions, like Harvard Medical School and TED; and NGOs, like Ashoka and the Dalai Lama Center for Peace and Education.
---