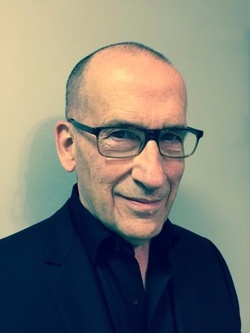 ---
Please contact a GDA agent for information.
---
Topics
Click on the topic name to see other speakers tagged with this topic.
James Dion
Retail Consultant, Psychologist, and Author
James Dion is founder and president of Chicago-based Dionco Inc. and an internationally known Retail Speaker and Retail Consultant.
James consults, trains and speaks on consumer trends, retail technology, data analytics, selling and service, retail merchandising and operations, marketing and leadership.
Jim graduated from Chicago State University (Illinois) BS and MS in Psychology in 1970 and 1971 and attended Illinois Institute of Technology Ph.D. (abd) in Industrial Psychology and Marketing in 1976.
His retail career already started years before that. In 1964, he started working in a men's wear store and was appointed Store Manager only five years later. From the beginning, Jim Dion had natural talent in retail. Gathering over 30 years of progressive retail experience working at Sears, Levi Strauss and Gilmore Department Stores, Jim Dion has become one of the most sought-after Retail Consultants and Retail Speakers in the US and internationally.
Jim Dion has taught at Laurier University and Ryerson University and the International Academy of Fashion Merchandising and Design in Chicago. Jim is a regular speaker for the National Retail Federation (NRF) on Retail Trends, Technology, Inventory Control, Best Practices in Sustainable Retail and Store Management.
Jim is the author of several books. His retail selling manual called Retail Selling Ain't Brain Surgery, It's Twice As Hard and the The Complete Idiot's Guide to Starting and Running a Retail Store affirmed his standing as one of the most sought-after experts on retail.
James Dion is a widely recognized retail speaker and has delivered numerous speeches, seminars and workshops for some of the largest companies all around the world. James also studies and evaluates new retail POS, EDI, merchandising systems and CRM software. He lectures on retail trends, technology issues and on the Internet and its use and misuse by retailers and manufacturers. His style is professional and he speaks from practical 'hands-on' experience.
---