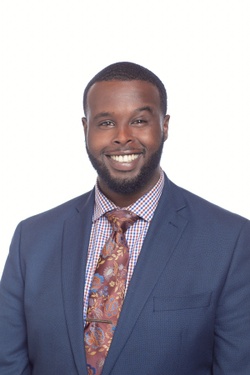 ---
Please contact a GDA agent for information.
---
Topics
Click on the topic name to see other speakers tagged with this topic.
Farah Habad
Associate and Speaker at BridgeWorks, LLC
Resident hipster-in-denial, Farah brings a unique flair to his speaking style,
cultivated through 12 years of competitive speech and debate. He loves
learning and connecting with all generations, but he especially thrives
on learning from the unique experience and wisdom Baby Boomers and
Traditionalists have to offer. Farah believes each generation has a story
that offers valuable insight and perspective.

Having bonded with and learned from different mentors across
generations, Farah strongly believes that human beings derive meaning
from narrative. Each generation's story speaks to the human condition in
unique ways. Farah looks to peel back some of the layers of our collective
experiences to better explain the "why" behind the "what." His style is
humorous but insightful, engaging yet strategic. He crafts his content in a
way that is memorable and chock full of actionable takeaways that can be
implemented the very next day.

Farah comes to BridgeWorks from the San Francisco Bay Area—quite the
difference in weather and seasons. He's a former member of the Melvin B.
Tolson/Denzel Washington Forensics Society at Wiley College, the team
featured in the 2007 film "The Great Debaters." As one of our Gen Z/
Millennial cuspers, he's actively trying not to kill various industries. When
he's not combing his beard, Farah enjoys going to poetry slams, playing
with his nephew, or drinking his body weight in cold-pressed coffee.
---