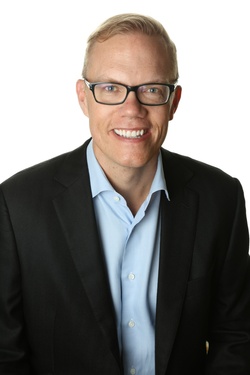 ---
Please contact a GDA agent for information.
---
Topics
Click on the topic name to see other speakers tagged with this topic.
Geoff Smart
#1 Thought leader on the #1 Topic in Business.
Geoff Smart is the #1 thought leader on the #1 topic in business.
The #1 topic in business is hiring and leading talented teams.
Geoff is Chairman & Founder of ghSMART. He founded the leadership consulting firm in 1995. ghSMART's Credo begins, "We exist to help leaders amplify their positive impact on the world." The firm's culture is known for offering truly talented professionals a high degree of freedom, generosity, and gratitude.
Clients include Fortune 500 CEOs and boards, billionaire entrepreneurs, and heads of state. ghSMART has 12 offices in the U.S., one office in London, and one in Southeast Asia. The firm was named one of the "world's top firms" in the book The Art of Managing Professional Services. It is also the subject of two Harvard Business School Cases, titled "ghSMART & Co.: Pioneering in Professional Services."
Geoff loves giving talks on the topic of "hiring and leading talented teams" to audiences globally.
Geoff Smart and Randy Street's book Who: The A Method for Hiring is a New York Times bestseller. Today, the book is ranked #1 on Amazon.com on the topic of hiring talented teams. Shanghai Daily named Who a "Top 5 Business Book in China." Globe and Mail named it the "Best Business Book of the Year." The book was also listed in the 2015 Inc. Magazine article, "19 of the Best Books Written by Super-Successful CEOs."
---