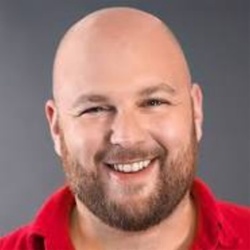 ---
Please contact a GDA agent for information.
---
Topics
Click on the topic name to see other speakers tagged with this topic.
Gabe Zichermann
Technology Strategist: Employee and Customer Engagement, Tech-Life Balance
Select Videos
This was worst day of Gabe's life. He was learning his company was going to be a failure. Gabe was crushed. He had failed before with business, but why was this different? Why had Gabe not gotten better at failure? Why are not taught how to get better at failure?

Gabe Zichermann is the world's foremost expert and public speaker on the subject of gamification, user engagement and behavioral design and the Co-Founder of the behavior change software startup, Onward. In addition, Gabe helped co-design live-event gamification platform Liventium and co-founded strategy/design consultancy Dopamine where he works with leading brands to drive customer and employee engagement. Zichermann's talks, workshops, books and courses have inspired an entire generation of marketers, customer loyalty experts, HR professionals, strategists and product designers to make the world a more fun and engaging place.

The Strategy of Gamification: Gabe Zichermann explains how gamification is preparing companies for the next generation of consumers and employees in 60 seconds.