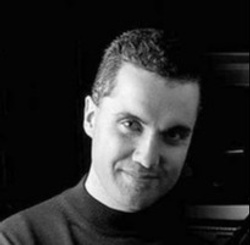 ---
Please contact a GDA agent for information.
---
Topics
Click on the topic name to see other speakers tagged with this topic.
---
Eric Genuis
Master Pianist, Composer, and World-Renown Performer
Select Testimonials
"What a refreshing and new approach to music. Eric's creations are moving, exhilarating, thoughtful, and so enjoyable. You just want to listen to them over and over again."
---
Thank you so much for bringing your wonderful gift of music into the jail where there is so much darkness and hopelessness and for touching those women's spirits with light, joy and hope. Your music ignited hope once again in my daughter as well as brought tears to her eyes as she allowed her heart to be touched by the beauty of your music. My daughter wanted me to be sure to tell you how much your music meant to her and all the women on her floor.
---
"What a refreshing and new approach to music. Eric's creations are moving, but exhilarating, thoughtful, but so enjoyable. You just want to listen to them over and over again!"
---