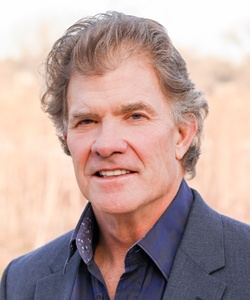 ---
Please contact a GDA agent for information.
---
Topics
Click on the topic name to see other speakers tagged with this topic.
---
Eric Chester
The go-to expert on finding, engaging & keeping great employees.
Eric Chester is an acclaimed in-the-trenches workforce researcher and thought leader who's been studying, analyzing, speaking and writing about attracting, managing, motivating and retaining top talent since 2001.
He is frequently mentioned or quoted in the national and international media such as Good Morning America, ABC 20/20, Fox News, NPR, and CNBC and in publications like Forbes, USA Today, and the Huffington Post.
He is a bestselling author of 5 published leadership books, several of which have become national bestsellers. Eric Chester has delivered more than 3000 paid keynote speeches on three continents. He is a Certified Speaking Professional and was inducted into into the National Speakers Association's acclaimed Hall of Fame in 2004.
Eric lives in Golden, CO with his wife and family.
_____________________
Eric's Published Books:
Employing Generation Why: Understanding, Managing, and Motivating Your New Workforce (2001 TuckerHouse Press)
Getting Them to Give a Damn: Getting Your Front Line to Care About Your Bottom Line (Kaplan, 2005) Reviving Work Ethic: A Leader's Guide to Ending Entitlement and Restoring Pride in the Emerging Workforce (Greenleaf, 2012)
On Fire at Work: How Great Companies Ignite Passion in Their People without Burning Them Out (SoundWisdom 2015)
Fully Staffed: The Definitive Guide To Finding and Keeping Great Employees in the Worst Labor Market Ever (SoundWisdom 2020)

Eric has keynoted more than 2500 Conferences for national and international companies, including:
McDonald's
Verizon
Allstate
NADA
Wells Fargo
7-Eleven
Great Clips
---