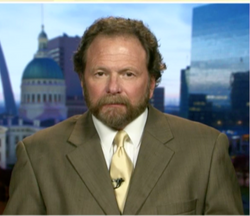 ---
Please contact a GDA agent for information.
---
Topics
Click on the topic name to see other speakers tagged with this topic.
Eddie Follis
Featured
Former USMC investigator and DEA Special Agent
Edward "Eddie" Follis is a former USMC investigator and DEA Special Agent of over 27 years. He has been credited for bringing to justice scores of high value domestic and international drug traffickers and narco-terrorists. One of his most notable cases was serving as the primary undercover agent for the investigation and undercover operation that consummated with the 2008 arrest of Taliban/Al Qaeda financial supporter and global drug trafficking Kingpin Haji Juma Khan. At the time of his arrest, Haji Juma Khan managed the largest extant opium and heroin trafficking enterprise in the world. His undercover assignments and accomplishments spanned the globe. Specifically and frequently, he worked undercover in Thailand, Malaysia, Singapore, Myanmar, Jakarta, China, Republic of Mexico, Afghanistan, Egypt, Lebanon, Israel, France, and Pakistan. His undercover work resulted in several extraditions, renditions, and lures of traffickers and narco-terrorists to the United States where they stood accountable to the U.S. justice system.
Over his career, he received several awards and distinctions that include the Attorney General's Award for Valor, a U.S. Congressional Proclamation of Bravery and Distinction, and an appointment to the Department of Justice Senior Executive Service (SES) by the then U.S. Attorney General (2007).
Edward Follis served as a script and creative content contributor as well as set consultant for the Universal Studio and Oliver Stone feature film Savages (2013). He was the subject of the internationally acclaimed BBC Documentary, Undercover Eddie(1993). His autobiographical book titled The Dark Art: My Undercover Life in Global Narco-Terrorism (2014), Gotham Books, New York, NY has been published by nine international publishers and translated into seven languages.
In November 2017, American Made executive producer Johnny Lin's Filmula and 3Arts Entertainment announced they are teaming to develop former DEA undercover agent Edward Follis' memoir The Dark Art: My Undercover Life in Narco-Terrorism for television.
---