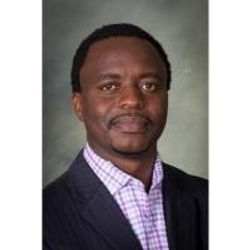 ---
Please contact a GDA agent for information.
---
Topics
Click on the topic name to see other speakers tagged with this topic.
Dr. Henry Kasonde Musoma
Director of Development (Global Engagement), Academic Affairs, Texas A&M Foundation
Dr. Henry Kasonde Musoma was born and raised in the Southern African nation of Zambia. He completed his high school education in Zambia, Mozambique, and Zimbabwe.
Dr. Henry Kasonde Musoma was born and raised in Zambia, Southern Africa. He attended high school in Zambia, Mozambique and Zimbabwe. Dr. Henry Kasonde Musoma immigrated to the United States to pursue higher education. He received a bachelor's and master's degree from Texas A&M University, and a doctorate from Texas Christian University.
Up until the fall of 2018, Dr. Henry Kasonde Musoma served as a Clinical Assistant Professor and Assistant
Director for the Center for International Business Studies at the Mays Business School. He has recently
taken on a new role as Director of Development (Global Engagement) with the Texas A&M Foundation
Academic Affairs unit servicing the Provost office.
His multi-national background has afforded him significant insight into national and international global perspectives on leadership and leadership development.
He enjoys teaching leaders about leadership, and has traveled each summer since 2014 with a group of Regents' Scholars (first-generation college students) to Dubai, South Africa, and Zambia. The "African Excellence" trip is sponsored by Phillips 66. To show appreciation, Mays named Phillips 66 the first Corporate Partner of the Year in 2016. Dr. Henry Kasonde Musoma also leads a Spring Break program to Heifer International Ranch in Perryville, Arkansas.
Dr. Henry Kasonde Musoma has been actively involved in university and community leadership development throughout his academic tenure, and has received numerous awards.
– In 2008, he received a "Fish Camp Namesake Award" – an honor given to individuals who have contributed to Texas A&M in a positive way. Namesakes have the opportunity to interact with and impact not only 24 counselors in the extended freshman orientation, but also up to 150 freshmen in their camp.
– In 2013, he received the Dr. Robert M. Gates Inspiration Award from Texas A&M to recognize his role in establishing the Regent's Ambassador Program (RAP), which offers freshmen and sophomore Regents' Scholars personal and professional leadership development opportunities. It has contributed to increased enrollment of underrepresented populations.
– In 2015, he received the Diversity Medal from the Texas A&M Corps of Cadets' Cultural Awareness and Diversity Expansion Team.
– In 2015, he was keynote speaker for Big Event – the nation's largest student-run service project.
– In 2017, he was one of 24 recipients of the 2017 university-level Distinguished Achievement Awards – given to professionals who have exhibited the highest standards of excellence at Texas A&M.
– In 2017, he received the first Mays Spirit Award for his act of kindness to a student who couldn't find a babysitter during class time. He encouraged her to bring the baby to class.
Dr. Henry Kasonde Musoma seeks to facilitate transformational change through intentional, courageously honest dialogue. His personal mission is to educate, excite and empower leaders for leadership.
Dr. Henry Kasonde Musoma and his wife Tyra, have four children, Kezia Mapalo, Joshua Kabalika, Olivia Natasha and Judah Bukata. The Musoma family are members of New Heights Church, College Station.
---