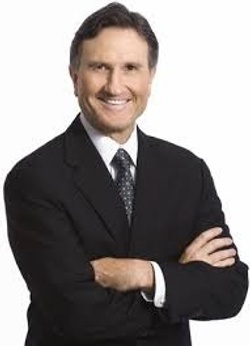 ---
Please contact a GDA agent for information.
---
Topics
Click on the topic name to see other speakers tagged with this topic.
---
Doug Lipp
International Consultant, Eight-time Author
Doug Lipp is an International keynote speaker, author, and consultant on service & leadership, change & creativity, and global competitiveness. Doug's career began at Disney, in the Disney University at Disneyland. Fluent in Japanese, he was on the start-up team for Tokyo Disneyland, Disney's first international theme park. After returning from Japan, Doug was assigned to the Walt Disney Studios, Disney's corporate headquarters, where he led the Disney University training team. After leaving Disney, Doug was a start-up member of the Intercultural Relations Institute (IRI), a consulting firm in Palo Alto. With founder, C. Clarke of Stanford University, Doug and the IRI team helped Asian, European and American multinational corporations overcome the intercultural challenges that derail many international mergers. Doug started his own company in 1993 when he was invited to provide service and leadership training for several major companies. Since then, Doug has given more than 2000 keynotes presentations to more than 500,000 audience members, including many in Latin America, Canada, Asia, Europe, South America and Africa.
Doug is the author of eight books on leadership, customer service and international business, including his most recent Disney U - How Disney University Develops the World's Most Engaged, Loyal, and Customer-Centric Employees.

Doug has appeared on CBS, PBS, Bloomberg News, National Public Radio, Univision and CBC-TV.
Specialties: Keynote speaker, author, and consultant on topics of Customer Service, Leadership, Change & Creativity, , Global Competitiveness and Personal Development.
Keynote speeches, conference moderator/emcee, full or half-day workshops, executive retreats, all-employee motivational meetings, franchisee owners and managers meetings, chambers & public seminars, webinars, online-training.
Through riveting examples and powerful, relevant stories about innovation, service, value and leadership, Doug pulls back the curtain and reveals the behaviors, tools and attitudes that are representative of cultural excellence at Disney and other great institutions. He also discusses common organizational traps that undermine companies and impede their ability to build a thriving and sustainable culture.
Consistently ranked as one of the best presenters every time he speaks, Doug painstakingly researches and customizes each of his presentations. He underscores how a company's current culture is affecting its business, and then provides insights and actionable ideas on how they can build an even better business based on leadership, teamwork and innovation. After his presentation, which includes experiential exercises and participant-centered activities, you will have a blueprint for creating and perpetuating a culture of significance unique to your organization.
---