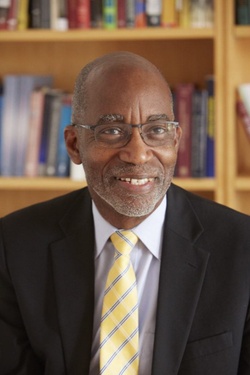 ---
Please contact a GDA agent for information.
---
Topics
Click on the topic name to see other speakers tagged with this topic.
---
David R. Williams
Featured
Professor of Public Health and Professor of African American Studies and Sociology at Harvard University
Select Videos
Why does race matter so profoundly for health? David R. Williams developed a scale to measure the impact of discrimination on well-being, going beyond traditional measures like income and education to reveal how factors like implicit bias, residential segregation and negative stereotypes create and sustain inequality. In this eye-opening talk, Williams presents evidence for how racism is producing a rigged system -- and offers hopeful examples of programs across the US that are working to dismantle discrimination.

Compared to other Western nations, the U.S. fares poorly in terms of health, and there are large and persistent variations in health by socioeconomic status and race/ethnicity. Research has documented that the opportunities to be healthy in the places where individuals and groups live, learn, work, play, and worship are central determinants of health. These conditions and their health consequences accumulate over the life course. An emerging body of scientific evidence also suggests that policies and interventions that seek to enhance access to economic resources and improve neighborhood and housing conditions can enhance health, including the health of disadvantaged populations.