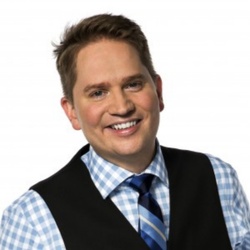 ---
Please contact a GDA agent for information.
---
Topics
Click on the topic name to see other speakers tagged with this topic.
---
Photos
Click on the image to view a high res version.
Hear Dave's
Podcast Now
Dave Crenshaw
Author, Speaker and Business Coach
Select Videos
Dave Crenshaw is the master of helping business owners triumph over chaos. He has appeared in Time magazine, FastCompany, USA Today, and the BBC News. His first book,The Myth of Multitasking: How 'Doing It All' Gets Nothing Done, has been published in six languages and is a time management best seller. His latest book, The Focused Business: How Entrepreneurs Can Triumph Over Chaos, is also a small business best seller. As an author, speaker, and business coach, Dave has transformed thousands of businesses worldwide.

Dave Crenshaw's keynote at the 2013 REACH conference.