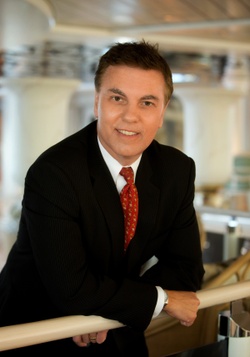 ---
Please contact a GDA agent for information.
---
Topics
Click on the topic name to see other speakers tagged with this topic.
---
Hear Dan's
Podcast Now
Dan Raviv
Washington Correspondent for i24 News; Veteran Correspondent
Dan Raviv is an American journalist. He is senior Washington correspondent for i24 News and a foreign affairs columnist for Newsday. Previously he was with CBS News as a national correspondent and was heard regularly on the CBS Radio Network, as well as reporting on television from dozens of countries.
Dan Raviv covered major world events for four decades at CBS News based in Boston, New York, Tel Aviv, London, Miami, and then Washington. Raviv hosted the Weekend Roundup for 19 years.
When the World Trade Center was struck, Americans in their cars and others listening to news radio were led through the shocking events of September 11th by the calm, clear and experienced voice of Dan Raviv. Hundreds of stations carried his live coverage for over eight hours that day, and he continued to anchor all the major events, including the election victories of Barack Obama and then Donald Trump, on CBS Radio.
Dan Raviv's exciting, frank, "You are there" style and incredible energy have thrilled lecture audiences from coast to coast. He has a unique ability to entertain and excite audiences, touching their hearts and minds with his own diverse experiences and a close-up view of America's challenges in the world.
Dan is part of a global TV news service called i24 News. He is also a successful author. His Every Spy a Prince: The Complete History of Israel's Intelligence Community was a national bestseller. His book, Comic Wars, is the full story of one of America's most contentious business battles -- the Marvel Comics bankruptcy and the company's renaissance as a movie behemoth. He chronicled the complex, lively history of U.S.-Israel relations in Friends In Deed. His current book is Spies Against Armageddon: Inside Israel's Secret Wars.
This expert on worldwide espionage and foreign affairs has interviewed many of the major Middle East players. Dan was in Beirut at the U.S. Marine base destroyed by a suicide bomber; in Lockerbie just hours after the Pan Am jet was blown up; in Red Square with Reagan and Gorbachev; in the O.J Simpson courtroom in L.A.; and on the spot when presidents took the oath of office in Washington. Dan Raviv is a veritable vault of exciting stories, wrapped in an enthusiastic and charming personality.
His articles have appeared in major newspapers around the world. He is an honors graduate of Harvard University, and a winner of two Overseas Press Club of America awards for coverage of the Persian Gulf. His broadcasts on American politics won a Sigma Delta Chi award from the Society of Professional Journalists. A proud parent of two, Mr. Raviv resides in downtown Washington, D.C., with his wife Dori Phaff.
---