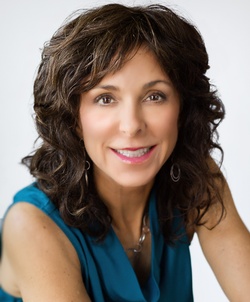 ---
Please contact a GDA agent for information.
---
Topics
Click on the topic name to see other speakers tagged with this topic.
---
Christine Comaford
Neuroscience-Based Leadership Coach; Predictable Revenue, Passionate Teams, and Profitable Growth
Select Testimonials
"On behalf of our entire Liberty League family, thank you for the incredible excitement and energy generated by your presentation at our Liberty Conference in Cancun. Thank you for your professionalism, commitment and inspiration."
---
"Christine was one of the highest ranking speakers at our recent event — no surprise given her sense of humor, terrific content and wonderful energy. At the follow-up reception she was bombarded with Q&A for over two hours and she was happy to stay and share her connections and ideas with each and every attendee. I highly recommend Christine as a speaker at your upcoming event. She will definitely WOW your audience!"
---
"We were thrilled to have Christine lead our recent Silicon Valley Women in Leadership Symposium. She kept the energy, value, and enthusiasm high throughout our three hour afternoon session. Our audience was deeply engaged and the reviews were among our best ever. If you want an engaging, high-energy speaker, plus high value strategies your audience can immediately apply, Christine is the answer."
---
"Christine's keynote at our annual client conference was a smashing success! 300 Human Resources professionals rated her program as one of our best ever—it was rich in practical techniques, profound insights, and plenty of humor (much appreciated after lunch!). Christine made neuroscience and the brain approachable, and our clients were thrilled to learn how easy and yet impactful her tools are. We'll certainly have Christine again."
---
"Christine delivered a thought-provoking keynote at our recent client and team appreciation event. The audience was entertained, encouraged and gently challenged to take their careers and lives to the next level. Christine's pragmatic techniques for reinventing oneself, increasing connection with others, and delivering results were all spot-on. The feedback has been phenomenal!"
---
"Your keynote at our client appreciation event was a smashing success! Thanks for a lively, inspirational, thought-provoking program. I know everyone left with tangible take-aways to both excel in their careers and lead balanced, fulfilling lives. Thanks Christine!"
---
"I think Christine Comaford is a Rock Star in the modern business world. Her approach to business leadership and management is cutting edge. It will soon be the new norm, as others will become obsolete. Christine's session at our chapter was our best so far! Everyone stayed well past the ending time, and the comments on tremendous take home value continue to stream in. Her expertise in applied neuroscience is vast—she taught us techniques for optimizing sales, marketing, leadership, execution and she explained them in easy to learn and powerful ways. Christine was generous with her time, working one-on-one with chapter members and even our forum to iron out key leadership challenges. It was a truly invigorating event! I look forward to working with Christine to have her back at future events for both my chapter and my businesses."
---
"You rocked. Thank you very much for the extraordinary job you did today. People were high from your energy. WOW!! Great presentation. Thank you again."
---
"Our members rely on us to provide them with leading-edge speakers and break-through ideas. Christine keynoted our annual CEO conference and got a standing ovation. Need I say more? Nope."
---
"Christine Comaford is one of the most dynamic, stimulating and knowledgeable speakers you will ever meet.? I work with hundreds of CEOs and Christine has the street smarts and guts of any great entrepreneur (she's built five companies herself.)? As a result, she not only talks about topics that resonate with CEOs and business leaders, but she has lived them herself.? Our CEOs gave her session rave reviews for tremendous take-home value that was immediately relevant to their business. If you have the opportunity to work with Christine, you will be quite lucky indeed!"
---
"Christine keynoted our Global Sales conference and received rave reviews! Our team learned practical ways to quickly establish rapport, to rock rejection, and to reinvent themselves—all while keeping an eye on delivering the massive customer value Ariba is known for. Bravo!"
---
"It was a very great pleasure to meet and listen to you. The students couldn't stop raving about your presentation and about you. On a scale of 1-100, you were a 1000. Many thanks for coming and giving us so much!"
---
"How do you get a room full of accomplished entrepreneurs and executives transfixed? Christine Comaford, that's how. Her program invigorated, surprised,?and moved high achievers to find more meaning in their work, be more authentic and fulfilled, and ultimately, get more out of their teams. If you want results like this, call Christine. I certainly will again!"
---
"Christine's high-energy presentation style and heartfelt message made a significant impact on women who attended ATW's Volunteer event. She generously shared personal stories which made the presentation come alive."
---
"You have to see Christine to believe her—and even then it's hard. The audience, tired after several days of intensive training, was captivated. Christine goes beyond mere credibility, intelligence, enthusiasm and humor to something very rare indeed: a feeling in the audience that she is their best friend, mentor and ultimate champion. And she is. Awesome!"
---
"Spend five minutes with Christine Comaford and the overriding impression you get is one of energy… velocity… sheer momentum. Christine is a whirling dervish of action and inspiration. She is the rarest of Silicon Valley personae: the bottom-line financier with a top-line evangelistic zeal."
---
"If you need a speaker to engage your most difficult audience -- "Type A", dynamic business leaders that are often difficult to engage, you need Christine Comaford. Her ideas and techniques are both specific and ACTIONABLE?when it comes to generating predictable revenue, building passionate teams and driving profitable growth, and are delivered in a fun and fascinating way. ?Our clients are still talking about her presentation and consider it our best yet! Put her in front of your toughest audience and you won't be disappointed!"
---
"How do you inspire a global sales force to adopt new, high velocity sales techniques and get beyond 'no' even in the face of a down economy? Christine Comaford. That's how. Thanks for rocking our sales conference! Your proven tactics for sales and life success left everyone inspired, invigorated, and ready to exceed their quotas!"
---
"How do you keep a room full of high energy bright brains engaged for 3 hours? Christine Comaford, that's how. Her fascinating and highly interactive program had our chapter engaged, having insights, and gave them terrific take home value. We were thrilled with the reception to the event, and our Christine even stayed late to help some members through specific business challenges. If you want to inspire, motivate, enthrall your chapter, invite Christine. She's a remarkable and generous resource, and we look forward to hosting her again."
---