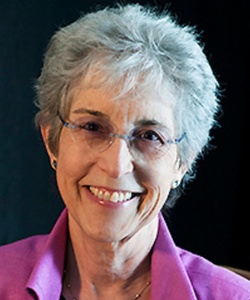 ---
Please contact a GDA agent for information.
---
Topics
Click on the topic name to see other speakers tagged with this topic.
Carol Tavris
Author of 'Mistakes Were Made (But Not by ME)'
Carol Tavris earned her Ph.D. in social psychology at the University of Michigan. In her career as a writer, teacher, and lecturer, she has sought to educate the public about the important contributions of psychological science and explain how pseudoscience can lead us astray at best and, at worst, cause enormous personal and social harm. Her latest book, with Elliot Aronson, is Mistakes Were Made (But Not by Me): Why we justify foolish beliefs, bad decisions, and hurtful acts, and has been translated into 13 foreign languages. Her other best-known books include Anger: The misunderstood emotion; The Mismeasure of Woman: Why women are not the better sex, the inferior sex, or the opposite sex; and, with Carole Wade, two leading textbooks in introductory psychology. Dr. Tavris has taught at UCLA, and she has written hundreds of articles, essays, and book reviews on topics in psychological science for a wide array of publications, including The Los Angeles Times, The New York Times Book Review, The Wall Street Journal, Scientific American, and the (London) Times Literary Supplement, and currently writes a column, "The Gadfly," for Skeptic. She has been invited to give distinguished lectureships, workshops, and keynote addresses to students, clinicians, psychologists, lawyers, physicians, and general audiences around the world, from New Zealand to Finland. Dr. Tavris is a Charter Fellow of the Association for Psychological Science, and serves on the editorial board of Psychological Science in the Public Interest. She is a Fellow of the Association for Psychological Science; her other awards include an honorary doctorate from Simmons College for her work in promoting critical thinking and gender equity; an award from the Center for Inquiry, Independent Investigations Group, for contributions to skepticism and science; the Heritage Publications Award for The Mismeasure of Woman; and the Media Achievement Award from the Society for Personality and Social Psychology.
---