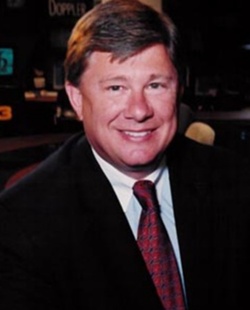 ---
Please contact a GDA agent for information.
---
Topics
Click on the topic name to see other speakers tagged with this topic.
Bob Losure
Former Anchor - CNN Headline News, Emcee and Host, Cancer Survivor
Select Testimonials
"Bob, your keynote was a hit in Houston! The evaluations were great!"
---
"You MADE the conference fanstastic, light and entertaining while covering intense topics. I would love to have you back again, and recommend you to anyone!"
---
"Bob, a heartfelt thank you on behalf of idt911. We were looking for an Emcee who could manage time, maintain high energy and engagement while balancing gravitas and hospitality...Check, check and check!"
---
"I can't thank you enough for moderating our discussion with Steve Forbes in Palm Beach. All went very well, largely because you are such a pro!"
---
"Thank you for the remarkable way you performed as our keynote speaker and Emcee. You have a commanding presence and yet remarkably gentle demeanor." a commanding presence and yet remarkably gentle demeanor."
---
"So happy to hear your comments at today's Las Vegas PRSA Chapter panel discussion. I really appreciate your candor and insights on the media and what you stand for, Bob."
---
"I'm looking forward to learning about how you developed and honed your outstanding skills which were so evident during our OfficeMax Summit in Las Vegas, If you every need an endorsement as a speaker of emcee, put me on the top of your list."
---
"You're the best, most professional emcee on the market today, Bob."
---
"Your opening session (moderating the James Carville/Mary Matalin debate in New Orleans) hit on all marks--energy, entertainment and information! It was an unequivocal hit."
---
"Bob, you scored 4.15 out of 5 on my virtual evaluation which is fantastic!(2013) EVERYONE at Thrivent Financial commented on what an absolute pro you were. Glad they were seeing what I knew already!"
---
"Thank you so much for your speech before our business leaders in Kansas City You're extremely entertaining!"
---