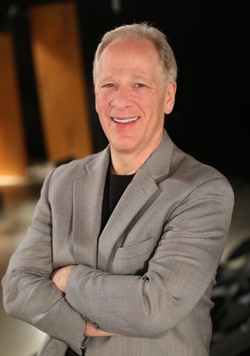 ---
Please contact a GDA agent for information.
---
Topics
Click on the topic name to see other speakers tagged with this topic.
---
Bill Stainton
29-Time Emmy Award Winning Hall of Fame Speaker on Innovation, Creativity, and Breakthrough Thinking
Select Testimonials
What a huge success!! Many, many attendees (yes, LAWYERS) said it was the best, most productive, and most motivational firm meeting they had ever attended. TOP OF THE CHARTS!! Thank you Bill!!!!
---
Your absolutely unique combination of humor, insight, and experience was the perfect way to kick off our three-day event. People were referring back to your program throughout the entire conference! I saw lots of note-taking and heard lots of laughter. You delivered everything I could have asked for and more. And the standing ovation you received is a testament to how much the audience appreciated you!
---
You are the easiest speaker to work with that I've experienced in my 13 years of being a meeting planner. Both times I've hired you, you arrived early, did your sound check...and then helped us lug boxes around, set up centerpieces, distribute flyers, and then ask what else you could do to help. For a guy who's won 29 Emmy Awards, there is nothing prima donna-ish about you!
---
Your presentation was tailored to PERMA perfectly; I couldn't believe how personalized it was! I know that had a huge impact on our group and made them feel like the stars. We got a ton of positive feedback onsite and I know that more of it is coming via our survey. Really, seeing the whole group on their feet clapping at the end is survey enough for us; standing ovations are definitely reserved for remarkable presentations!
---
Bill was educational, energetic, entertaining, and he got the audience excited. In addition, he provided some of the most creative presentations I have ever seen. He studied his audience prior to delivery, he used pop culture that was targeted to his audience, he was interactive throughout his presentation, and he provided knowledge that was interwoven with humor. In my role as the Senior Manager for a government agency for 26 years, I was responsible for providing education and training to thousands of bureaucrats, elected officials, and economic development practitioners—and Bill consistently scored the highest marks of any presenter.
---
Having worked with you before, I knew I could count on you to deliver a great keynote program. But judging from the comments I received from our attendees, you surpassed even my high expectations! You really did your homework, dug deep, and got to know us! As one attendee said, "There were times when it felt like I was listening to an incredibly entertaining industry insider!"
---
I really appreciate that, as the closing speaker, you were able to seamlessly incorporate not just our theme, but virtually everything that had occurred at the Summit up to that point. And your knowledge of the Credit Union industry made it seem like you had written your entire program exclusively for us. You had several hundred seasoned Credit Union leaders eating out of your hand. I couldn't ask for a better closing to a great Summit!
---
Bill had our audience fully engaged, and howling with laughter throughout the presentation. The reviews from our event attendees overwhelmingly found his presentation to exceed their expectations, and offered exceptional take away lessons to apply to both their personal and professional life.
---