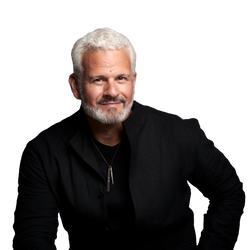 ---
Please contact a GDA agent for information.
---
Topics
Click on the topic name to see other speakers tagged with this topic.
---
Dr. Adam Gazzaley
Professor in Neurology, Physiology and Psychiatry, Founder & Executive Director of Neuroscape.
Select Videos
Can video games help improve hand-eye coordination? Can they help train your brain and improve your cognitive abilities? WIRED Senior Editor Peter Rubin tests his skills against a pro sports gamer to find out if gaming can improve your brain and body.

This talk is from the Worlds Fair Nano that took place on January 28th & 29th, 2017 in San Francisco at Pier 70. Worlds Fair Nano is a future festival that aims to connect people with the future, and help foster a culture of global innovation. Worlds Fair Nano is a global events series with the ultimate goal of organizing a six month Worlds Fair in the United States.

Adam Gazzaley, M.D., Ph.D. is Professor in Neurology, Physiology and Psychiatry at the UC San Francisco, the founding director of the Neuroscience Imaging Center, and director of the Gazzaley Lab. His lab's most recent studies explore neuroplasticity and how we can optimize our cognitive abilities via engagement with custom-designed video games, and how this can be bolstered by closed loop systems using neurofeedback and transcranial electrical stimulation.